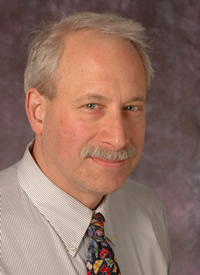 Distinguished Professor of Public Policy
B.A., University of Wisconsin; Sc.D., Johns Hopkins University
Contact
Center for State Health Policy
112 Paterson St, 5th floor
New Brunswick, NJ 08901
(848) 932-4653
Research Interests
Health care financing and delivery
Health care policy
Access to health services by low-income populations
Joel C. Cantor is the Director of the Center for State Health Policy and Professor of Public Policy at the Edward J. Bloustein School of Planning and Public Policy at Rutgers, the State University of New Jersey. Dr. Cantor's research focuses on issues of health care regulation, financing, and delivery. His recent work includes studies of health insurance market regulation, state health system performance, and access to care for low-income and minority populations. Dr. Cantor has published widely on health policy topics, and is a member of the editorial board of the policy journal Inquiry. Dr. Cantor serves frequently as an advisor on health policy matters to the New Jersey state government where he is currently a member of the Commission on Rationalizing New Jersey's Health Care Resources and chair of the New Jersey Mandated Health Benefit Advisory Commission. Dr. Cantor is the 2006 recipient of the Rutgers University President's Award for Research in Service to New Jersey. Prior to joining the Rutgers faculty. Dr. Cantor served as director of research at the United Hospital Fund of New York and director of evaluation research at the Robert Wood Johnson Foundation. He received his doctorate in health policy and management from the Johns Hopkins University School of Hygiene and Public Health in 1988, and was elected a Fellow of the AcademyHealth (formerly the Academy for Health Services Research and Health Policy) in 1996.
Complete Curriculum Vitae (C.V.)
Recent Publications
Chapters in Books or Monographs
2014: Thompson FJ and Cantor JC, "Health Care Policy and Federalism." In Health Policy and Politics, 5th Edition, Morone JA and Ehlke DC (eds.). Clifton Park, NY: Cengage Learning. 2014.
2012: Monheit AC and Cantor JC. "Insurance Exchanges." In SAGE Debates on U.S. Health Care, 2012, Kronfield J, Parmet W, and Zezza M (eds.). Thousand Oaks, CA: SAGE Publications.2012.
2011: Billings J, Cantor JC and Clinton C. "Access to Care." In Jonas and Kovner's Health Care Delivery in the United States, 10th Ed, Kovner AR and Knickman JR (eds). New York: Springer, 2011. pp. 151-178.
Articles in Refereed Journals
2015: Chakravarty S, Gaboda D, DeLia D, Cantor JC and Nova J. "Impact of Medicare Part D on Coverage, Access, and Disparities among
New Jersey Seniors." Medical Care Research and Review, 72(2): 127-148, 2015.
2015: Cantor JC, Chakravarty S, Tong J, Yedidia MJ, Lontok O and DeLia D. "The New Jersey Medicaid ACO Demonstration Project: Seeking
Opportunities for Better Care and Lower Costs among Complex Low-Income Patients." Journal of Health Politics, Policy and Law, 39(6): 1185-
1211, 2014.
2014: Hempstead K, DeLia D, Cantor JC, Nguyen T and Brenner J. "The Fragmentation of Hospital Use among a Cohort of High Utilizers: Implications for Emerging Care Coordination Strategies for Patients with Multiple Chronic Conditions." Medical Care, 52(3 Suppl 2): S67-S74, 2014.
2013: Cantor JC, Thompson FJ and Farnham J. "States' Commitment to Medicaid Before the Affordable Care Act: Trends and Implications." Inquiry, 50(1): 71-84, 2013.
2013: DeLia D, Hoover DR and Cantor JC. "Statistical Uncertainty in the Medicare Shared Savings Program." Medicare & Medicaid Research Review, 2(4): E1-E16, 2012.
2013: Cantor JC, Monheit AC, DeLia D and Lloyd K. "Early Impact of the Affordable Care Act on Health Insurance Coverage of Young Adults." Health Services Research, 47(5): 1773-1790, 2012.
2013: DeLia D, Wang HE, Kutzin J, Merlin M and Cantor JC. "Post-Cardiac Arrest Therapeutic Hypothermia in New Jersey Hospitals: Analysis of Adoption and Implementation." Therapeutic Hypothermia and Temperature Management, 2(2): 78-88, 2012.
2012: Miller JE, Macon T, Gaboda D and Cantor JC. "Unmet Need, Cost Burden, and Communication Problems in SCHIP by Special Health Care Needs Status." Maternal and Child Health Journal, 16(4): 850-859, 2012.
2012: DeLia D, Cantor JC, Brownlee S, Nova J and Gaboda D. "Patient Preference for Emergency Care: Can and Should It Be Changed?" Medical Care Research and Review, 69(3): 277-293, 2012.
2012: Cantor JC, Belloff D, Monheit AM, DeLia D and Koller M. "Expanding Dependent Coverage for Young Adults: Lessons from State Initiatives." Journal of Health Politics, Policy, and Law, 37(1): 99-128, 2012.
2012: Schoenbaum SC, Schoen C, Nicholson JL and Cantor JC. "Mortality Amenable to Health Care in the United States: The Roles of Demographics and Health Systems Performance." Journal of Public Health Policy, 32(4): 407-429, 2011.
2011: Miller JE, Gaboda D, Nugent CN, Simpson TM and Cantor JC. "Parental Eligibility and Enrollment in the State Children's Health Insurance Program: The Roles of Parental Health, Employment, and Family Structure." American Journal of Public Health, 101(2): 274-277, 2011.
2011: Monheit AC, Cantor JC, DeLia D and Belloff D. "How Have State Policies to Expand Dependent Coverage Affected the Health Insurance Status of Young Adults?" Health Services Research, 46(1 Pt 2): 251-267, 2011.
2010: Cantor JC. "Healthcare Reform and New Jersey, Perfect Together?" MDAdvisor, 3(3): 4-7, 2010.
Areas of Expertise: Health Policy