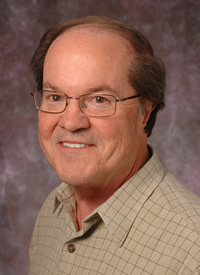 Faculty Fellow
B.S. Industrial Management, Purdue University; M.S. Environmental Sciences, Rutgers; Ph.D. Urban Planning & Policy Development, Rutgers
Contact
Room 443, Civic Square Building
(848) 932-2714
Research Interests
GIS and computer modeling
Land use, infrastructure, financial and public policy issues
Cleanup, closure and long-term reuse of DOE nuclear weapons sites.
Regional land use planning
Henry Mayer is Executive Director of the Environmental Analysis & Communications Group (EAC) and the Center for Transportation Safety, Security and Risk (CTSSR) at the Edward J. Bloustein School of Planning & Public Policy, Rutgers University. He has extensive experience in the corporate, academic, and government arenas, with a focus over the past fifteen years on the large and complex environmental, infrastructure, and land use issues associated with the redevelopment of many of the country's older cities and towns. Dr. Mayer is currently the Principal Investigator on a two-year "New Jersey Urban Rivers Mitigation, Modeling and Implementation Project" being funded by Federal Emergency Management Agency and the NJ Office of Emergency Management and a three-year "Supporting Secure and Resilient Inland Waterways" project being funded by the Department of Homeland Security.
EAC is an umbrella group for research programs involved with climate change and adaptation, environmental impacts on public health, development of a mid-Atlantic mapping and planning portal to support ocean planning and the Raritan River initiative.
CTSSR is a U.S. Department of Homeland Security Transportation Security Center of Excellence, and develops state-of-the-art responses to transportation security challenges of the twenty-first century. Research projects apply decision tools, GIS mapping and risk modeling to real-world transportation
Formerly a Managing Director & Treasurer of Smith Barney, Dr. Mayer brings a unique combination of academic, public service, and private sector finance and management expertise to the Center.
Complete Curriculum Vitae (C.V.)
Areas of Expertise: Climate Impacts and Resilience, Community Development, Computer Simulation Modeling, Environmental Planning and Policy, Health Policy, Land Use