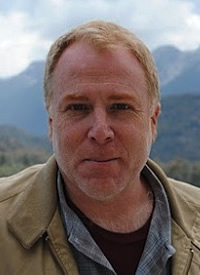 Associate Research Professor
B.A., Syracuse University (political philosophy); J.D., Widener University; Ph.D. Rutgers University (political science)
Contact
Room 367, Civic Square Building
(848) 932-2765
Research Interests
Quantitative and qualitative research methodologies
Survey research planning, design, operations
Data analysis; quantitative data modeling
Demography and population studies
Social movements and intra- and international power relations
Marc Weiner is Associate Research Professor at the Edward J. Bloustein School of Planning and Public Policy at Rutgers University. His primary research and teaching interests include quantitative and qualitative research methodologies; survey research planning, design, operations, data analysis; quantitative data modeling; demography and population studies; and social movements and intra- and international power relations. Weiner was the founding President of the New Jersey-Pennsylvania Chapter of the American Association for Public Opinion Research and served on the Executive Council of the Association of Academic Survey Research Organizations.
At the graduate level, Weiner teaches Survey Research Methodology and Advanced Qualitative Methods; at the undergraduate level he teaches Social Movements and Demography and Population Studies. He is also is active in the administration of the undergraduate faculty, and is responsible for the school's assessment reporting and serves as the EJB Conflict of Interest Monitor.
Weiner received his doctorate in political science from Rutgers University, New Brunswick, in May 2005 for research focusing on the changing role of the American electorate in the political party system. He received a 2002 dissertation research support grant from the Horowitz Foundation for Social Policy for his thesis, Fifty Years On: The American Electorate's Evolving Participation in a Responsible Two-Party System (Gerald M. Pomper, director). He studied political methodology at the University of Michigan (ICPSR, summer 1998) and Princeton (Woodrow Wilson School, fall 1998). He has a juris doctor from Widener University (1986) and a bachelor's degree in political philosophy from Syracuse University (1982).
Before returning to the academy, he practiced trial law in the New Jersey state and federal courts. During that time he served as a law clerk in the Superior Court of New Jersey, Law Division, was certified as a New Jersey Department of Public Advocacy special mediator, and as a special hearing officer for the federal Department of Housing and Urban Development. He is an inactive member of the Bar in New Jersey, Florida, and the District of Columbia, and is particularly fond of miniature schnauzers and Gestalt theory and practice.
Recent Publications
Articles in Refereed Journals
2016: Klein, A., Weiner, M.D., Interian, A, Shcherbakov, A. & St. Hill, L. (2016). Morbid Thoughts and Suicidal Ideation in Iraq War Veterans: The Role of Direct and Indirect Killing in Combat. Depression and Anxiety, Vol. 33(6), pp. 473-82. DOI: 10.1002/da.22496
2016: Weiner, M.D., Puniello, O.T. & Noland, R.B. (2016). Conducting Efficient Transit Surveys of Households Surrounding Transit-Oriented Development. Transportation Research Record: Journal of the Transportation Research Board, No. 2594. DOI 10.3141/2594-08
2016: Noland, R.B., Weiner, M.D., Gao, D., Cook, M.P. & Nelessen, A.C. (2016). Eye-tracking Technology, Visual Preference Surveys, and Urban Design: Preliminary Evidence of an Effective Methodology. Journal of Urbanism: International Research on Placemaking and Urban Sustainability. DOI:10.1080/17549175.2016.1187197
2015: Weiner, M.D. A Natural Experiment: Inadvertent Priming of Party Identification in a Split-Sample Survey. Survey Practice. Vol. 8, No. 6. (Dec 2015).
2014: Weiner, M.D. & Puniello, O.T. (2014). The Effect of Poverty on the Propensity to Adopt Broadband: Household Level Evidence from the Broadband Technology Opportunities Program. Journal of Poverty: Innovation on Social, Political, & Economic Inequalities, Vol. 18(4), pp. 427-452.
2014: Greenberg, M. R, & Weiner, M. D. (2014). Keeping Surveys Valid, Reliable, and Useful: A Tutorial. Risk Analysis, Vol. 34(8), pp. 1362-1375.
2014: Greenberg, M.R. and Weiner, M.D. (2014). Pain of Sustainability: Limited the Number of Times Homeowners can Receive Disaster Relief. Sustainability, Vol. 6, pp. 4369-4385.
2014: Kline, A., Weiner, M. D., Ciccone, D.S., Interian, A., St. Hill, L., & Losonczy, M. Increased Risk of Alcohol Dependency in a Cohort of National Guard Troops with PTSD: A Longitudinal Study. (2014). Journal of Psychiatric Research. Vol. 50, March. pp. 18-25.
2014: Greenberg, M.R., Weiner, M.D., Mayer, H., Kosson, D., & Power, C. (2014). Sustainability as a Priority at Major U.S. Department of Energy Defense Site: Surrounding Population Views. Sustainability, Vol. 6(4), 2013-2030.
2014: Greenberg, M.R., Weiner, M.D., Kosson, D., & Power, C. (2014). Trust in the U.S. Department of Energy: A Post-Fukushima Rebound. Energy Research and Social Science, Vol. 2, 145-147.
2014: Greenberg, M.R., Weiner, M.D., Noland, R.B., Herb, J., Kaplan, M. & Broccoli, A. (2014). Public Support for Policies to Reduce Risk after Hurricane Sandy. Risk Analysis: An International Journal, Vol. 34(6), pp. 997-1012.
2013: Weiner, M.D., MacKinnon, T.D. & Greenberg, M.R. (2013). Exploring the Gender Gap and the Impact of Residential Location on Environmental Risk Tolerance. Journal of Environmental Psychology, Vol. 36, Dec., pp. 190-201.
2013: Kline, A., Ciccone, D.S., Weiner, M.D., Interian, A., St. Hill, L., Falca-Dodson, M., Black, C. & Losonczy, M. (2013). Gender Differences in the Risk and Protective Factors Associated with PTSD: A Prospective Study of National Guard Troops Deployed to Iraq. Psychiatry: Interpersonal & Biological Processes, Vol. 76(3), Fall, pp. 256-272.
2012: Weiner, M.D., Puniello, O.T., Noland, R.B., Ciemnecki, D. & Turakhia, C. (2012). Consider the Non-Adopter: Developing a Prediction Model for the Adoption of Household-Level Broadband Access. Socio-Economic Planning Sciences: The International Journal of Public Sector Decision-Making, Vol. 46(3), pp. 183-193.
2012: LaChapelle, U., Weiner, M.D. & Noland R.B. (2012). Are Cell Phone Samples Needed for Studies of Walking Activity? Transportation Research Record: Journal of the Transportation Research Board. No. 2285, pp. 56-65.
Reviews
2016: Weiner, M.D. (2016). "Film Review: 'The Pruitt‐Igoe Myth'." Journal of Planning History. DOI:10.1177/1538513216637462
Chapters in Books or Monographs
2014: Pomper, G.M. & Weiner, M.D. (2014). The Institutional Sources of Political Polarization. In W. Crotty (Ed.), Polarized Politics: The Impact of Divisiveness in the U.S. Political System. Boulder, CO: Lynne Rienner Publishers.
2013: Weiner, M.D. (2013). Appendix: Survey Research Methodology. In Crowley, J.E., Mothers Unite! Organizing for Workplace Flexibility and the Transformation of Family Life, pp. 222-233. Ithaca, NY: Cornell University Press.
Reports/Other Publications
2016: M. Greenberg, M. Weiner. Public Support for Repairing the Damaged Hudson River Tunnels, report submitted to Rutgers University, Center for Advanced Infrastructure & Transportation
2016: Noland, Robert B., Marc D. Weiner, Ryan Whytlaw, Stephanie DiPetrillo, and Andrea Lubin, An Evaluation of the 'Comprehensive ADA Paratransit Eligibility" Course Offered by the National Transit Institute, Alan M. Voorhees Transportation Center prepared for the National Transit Institute, July 2016.
2016: Noland, Robert B., Marc D. Weiner, and Paul C. Siracusa, A Second Evaluation of the "Orientation to Transit Procurement" Course Offered by the National Transit Institute, Alan M. Voorhees Transportation Center prepared for the National Transit Institute, April 2016.
2016: Noland, Robert B., Marc D. Weiner, and Michael R. Greenberg, Funding Resilient Infrastructure in New Jersey: Attitudes Following a Natural Disaster, Mineta National Transit Research Consortium report 12-52, Feb 2016.
2016: Noland, R.B., Weiner, M.D. Whytlaw, R., DiPetrillo, S., & Lubin, A. (2016). An Evaluation of the "Comprehensive ADA Paratransit Eligibility" Course Offered by the National Transit Institute, Final Report (July). (Alan M. Voorhees Transportation Center; Rutgers, The State University of New Jersey: New Brunswick, NJ). Submitted to the Federal Transit Administration, and to the Mineta National Transit Research Consortium.
2016: Irving, W., Lahr, M. L., Weiner, M.D., and Hughes, J.W. (2016). Contribution of the Commercial Banking and Savings Institutions Sectors to the New Jersey Economy (February). Submitted to the New Jersey Bankers Association.
2016: Weiner, M.D. (2016). Report Presenting Outcomes of the Graduate Student Campus Climate Census [with separate Executive Summary] (March). (Rutgers Association of Policy and Planning Students (RAPPS), Edward J. Bloustein School of Planning and Public Policy, Rutgers, The State University of New Jersey: New Brunswick, NJ). Submitted to the 2016 RAPPS Executive Board and the Dean and Program Directors of the Bloustein School of Planning and Public Policy, Rutgers University.
2016: Noland, R.B., Weiner, M.D., & Siracusa, P.C. (2016). A Second Evaluation of the "Introduction to Procurement" Course Offer by the National Transit Institute, Final Report (April). (Alan M. Voorhees Transportation Center; Rutgers, The State University of New Jersey: New Brunswick, NJ). Submitted to the Federal Transit Administration, and to the Mineta National Transit Research Consortium.
2016: Hughes, J. W. & Weiner, M.D. (2016). NJBankers 2015-16 Economic Survey: Final Analysis and Report of Survey Results (January). Retrieved from http://dx.doi.org/doi:10.7282/T3FB550J
Areas of Expertise:  Demography, Political Institutions, Public Opinion and Elections, Qualitative Research, Statistical Research Methods, Survey Research